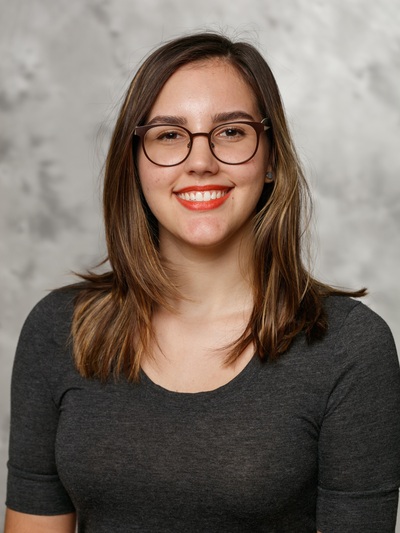 Mariella Mestres-Villanueva
Advisor: Yasuko Rikihisa
Rooms 425/431 Veterinary Medicine Academic Building
1900 Coffey Rd.
Columbus, OH 43210
Areas of Expertise
Cell Biology
Molecular Medicine
Ehrlichia chaffeensis is a vector-borne and obligatory intracellular bacterium, and it is the causative agent for Human Monocytic Ehrlichiosis (HME). There are no vaccines against E. chaffeensis infection and there is still much unknown about the bacteria. My research focus is the development of a potential therapeutic against Ehrlichia infection, that could potentially be used against other intracellular or vector-borne pathogens.
Poster Presentations:
Mestres-Villanueva, M.A., Lin, M., and Rikihisa, Y. Inhibition of Ehrlichia chaffeensis infection by intracellular nanobody targeting heterogeneous nuclear ribonucleoprotein-K. College of Veterinary Medicine (CVM) at The Ohio State University, Columbus, OH. April 2019.
Grants and Fellowships:
2017-2018 Graduate Enrichment Fellowship, The Ohio State University Graduate School
Leadership and Professional Experience:
2018 - Present Discovery PREP Peer Mentor, The Ohio State University (Columbus, OH)
2019 - Graduate Ambassador for the Consortium, The Ohio State University (Columbus, OH)
People Filters: