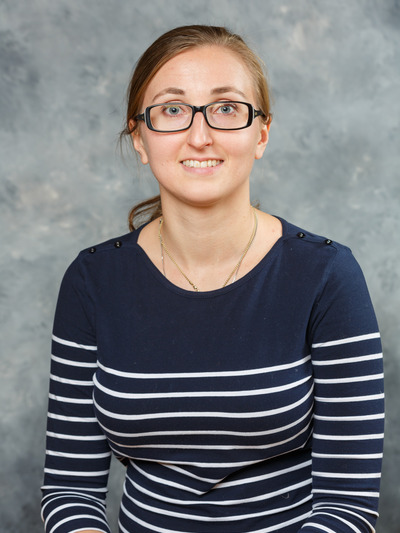 Liudmila Popova
Advisor: Mark Parthun
220 Rightmire Hall
1060 Carmack Rd
Columbus, OH 43210
Areas of Expertise
Bioinformatics
Cell Biology
Research Description:
Histone acetyltransferase 1 (Hat1) is an enzyme known to acetylate Lysines 5 and 12 on the tail of the newly synthesized histone H4 during the process of replication-coupled chromatin assembly. In an attempt to learn more about the function of Hat1 and potentially identify other acetylation targets, I am focused on utilizing APEX2-based proximity labeling technique to find proteins that are in vivo proximal to Hat1.
Publications:
Nagarajan P , Agudelo Garcia PA , Iyer CC , Popova LV , Arnold WD , Parthun MR (2019). Early-onset aging and mitochondrial defects associated with loss of histone acetyltransferase 1 (Hat1). Aging Cell, e12992. doi: 10.1111/acel.12992.
People Filters: