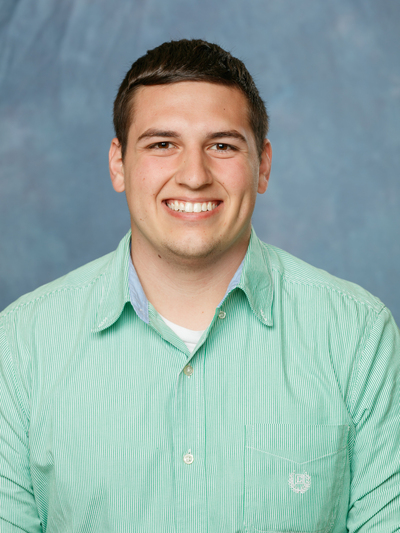 Dustin Servello
Advisor: Susan Cole
209 Biological Sciences Building
484 W. 12th Ave.
Columbus, OH 43210
Areas of Expertise
Cancer Biology
Cell Biology
Developmental Biology
Education
BS in Biology, Juniata College
In the Dr. Susan Cole lab, we focus on pathways involved in the development of the axial skeleton (spine and ribs). Our lab focuses on regulation of the segmentation clock that promotes consistent, repeated generation of vertebral elements. The segmentation clock is mainly regulated by a juxtacrine, receptor-ligand pathway called the Notch signaling pathway. My work specifically involves determining how post-translational modification of Notch-ligands alters development of the spinal column and ribs in mammalian and avian models at the molecular, cellular, and tissue level.
Publications:
Gu Y, Servello D, Han Z, et al. Balanced Activity between Kv3 and Nav Channels Determines Fast-Spiking in Mammalian Central Neurons. iScience. 2018;9:120-137. doi: 10.1016/j.isci.2018.10.014
Servello, D., Gu, Y., Gu, C. A Microbiomechanical System for Studying Varicosity Formation and Recovery in Central Neuron Axons. J. Vis. Exp. (134), e57202, doi:10.3791/57202 (2018).
Poster Presentations:
Servello, D., and Susan E. Cole. Determining how Lunatic Fringe-dependent glycosylation of Deltalike3 regulates cis-inhibition of Notch signaling: a model for Notch signaling dysregulation in cancer. Poster presentation at Molecular Biology and Cancer Genetics Program Retreat in Columbus, OH. (2019)  
Leadership/Professional Experience:
2018-2019 Social Chair, MCDB Graduate Student Organization
2017-2018 President, MCDB Graduate Student Organization 
2016-2017, Recruitment Chair, MCDB Graduate Student Organization
People Filters: