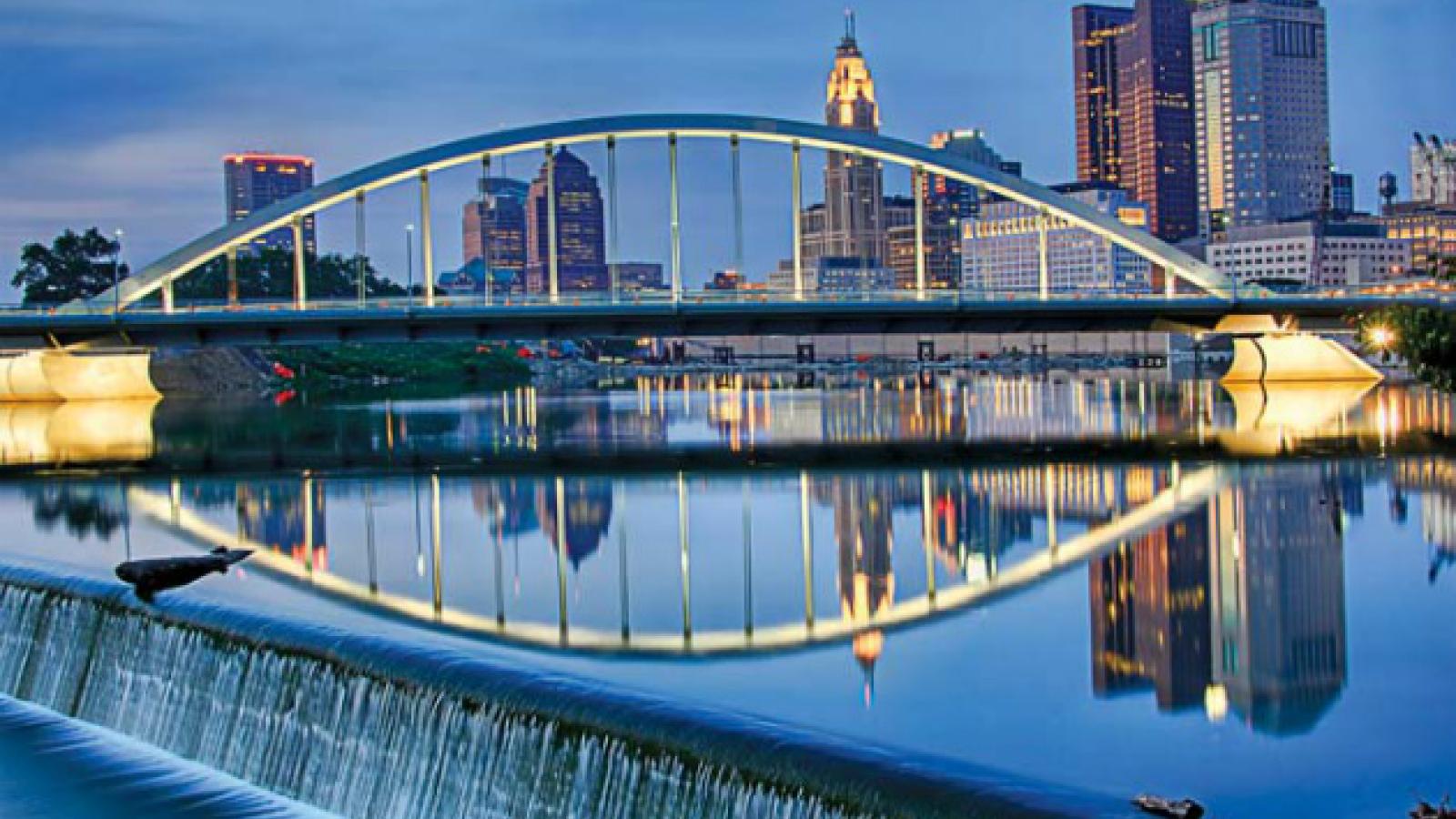 Ohio's capital is a friendly city of sleek, modern high-rises and century-old buildings along the banks of the Scioto River. In addition to being home to one of the finest universities in the nation, its attractions range from a rich visual and performing arts scene to a renowned zoo, exciting sports, fine restaurants, and enough specialty shops, outlets, and malls to satisfy even the most avid of browsers and buyers. Add to this a special-events calendar that rivals that of any other city its size, and you'll never lack things to do in Columbus.Columbus, OH skyline
Highlights include the Center of Science and Industry (COSI) on the west bank of the Scioto River; the Santa Maria replica docked on the downtown riverfront; three historic downtown theaters (the Ohio Theatre, the Palace, and the Great Southern); the Columbus Zoo; and a wide range of festivals and cultural events.
Sports enthusiasts can choose from a variety of professional and collegiate sports, including the Ohio State Buckeyes; the Columbus Crew (major league soccer); Columbus Blue Jackets (NHL hockey); and the Columbus Clippers (AAA affiliate of the Cleveland Indians). But sports fans aren't the only ones who will enjoy the fun and flavor of the Arena District. This area also offers some of the city's most delectable eateries and nightspots, as well as fine shops and convenient hotel accommodations.
Three urban districts provide unique opportunities to shop, dine, and explore. Just south of downtown is German Village, the nation's largest privately restored historic neighborhood; the adjacent Brewery District is a spirited entertainment area; and at downtown's northern edge is the Short North arts district, often referred to as Columbus's version of SoHo. The Columbus suburbs of Worthington, Westerville, Grove City, Reynoldsburg, Dublin, and New Albany also welcome visitors with a variety of attractions and events.
For more information on Columbus, visit the following sites:

Experience Columbus
Best of the Web - Columbus

Columbus, OH cost of living calculator