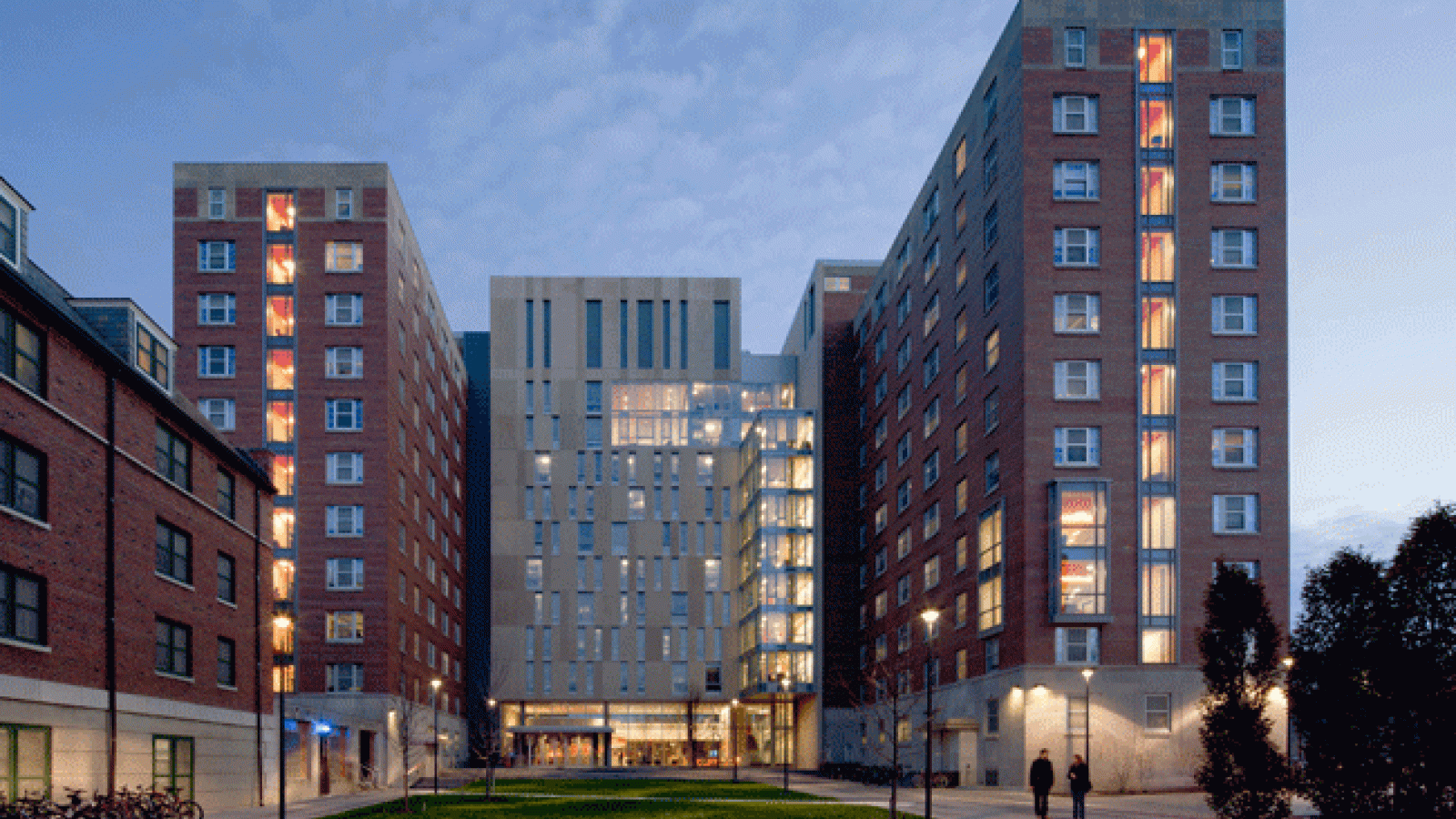 You can choose from several campus housing options at Ohio State.  The University maintains three graduate residence halls.  These facilities provide attractively furnished single and double rooms and are designed to provide a mature atmosphere for advanced study.  The newest building is Neil Hall, conveniently located on the corner of Neil Avenue and 10th Avenue, on the south campus near the Life Sciences complex of buildings.
The university also has student housing for families in one and two bedroom apartments at Buckeye Village, an apartment complex on the campus that is close to shopping and other facilities.  Each apartment is equipped with major kitchen appliances.  Air-conditioning, heat, water, trash collection, storage space, and parking are provided, as is free bus service to other campus locations.   Two-bedroom apartments are available only to families with children; however, there is a long waiting list, and students are urged to apply as soon as possible.
Most graduate students choose to live off campus.  Ample off-campus housing of all types is available at reasonable rates.  Columbus housing costs are very reasonable compared to many major metropolitan areas, especially those along the East and West coasts (see cost-of-living calculator).