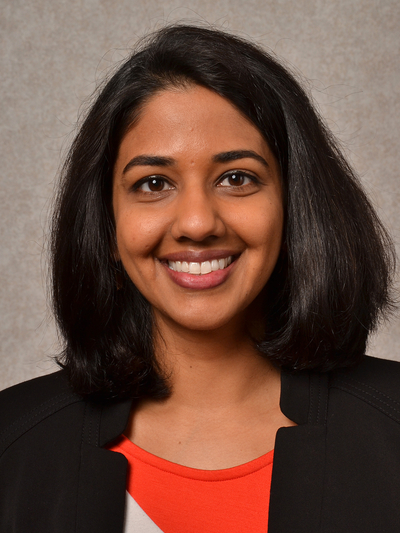 Parvathi Ranganathan
Assistant Professor, Hematology
420 BRT
460 W. 12th Ave
Columbus, OH
43210
Areas of Expertise
Cancer Biology
Molecular Medicine
Education
PhD: University of Arizona
Allogeneic hematopoietic cell transplantation (allo-HCT) is the only cure for many blood cancer patients. However, the success of an allo-HCT is severely hampered by the development of acute Graft-Versus-Host Disease (aGVHD); a frequently fatal immunological disorder caused by the unchecked inflammatory response of donor T cells.
The overarching goal of my research is to study the immunobiology of aGVHD with the objective of developing selective immunosuppressive therapies that abrogate aGVHD while maintaining T cell responses needed to preserve the beneficial graft-versus leukemia (GVL) effect.
Specific foci of my investigation are –
Investigating the immunobiology of T cells responses after allogeneic transplant;
Novel experimental therapeutic strategies using mouse models of aGVHD;
Role of noncoding RNAs in modulating T cell responses and engraftment post-transplant;
Discovery and validation of novel biomarkers in aGVHD; and
Translation of preclinical (biomarker and therapeutic) discoveries to the clinic.
People Filters: