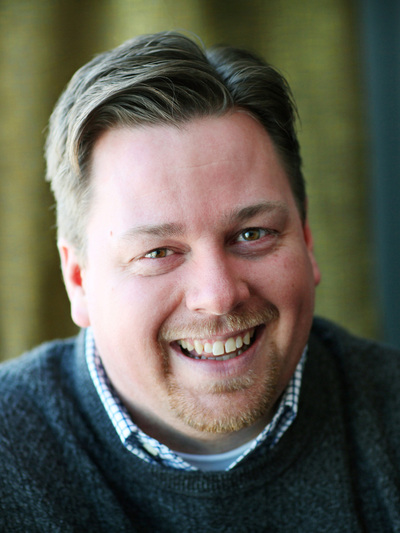 Ryan Roberts
Assistant Professor, Pediatrics
700 Childrens Dr
Columbus, OH
43205
Areas of Expertise
Cancer Biology
Cell Biology
Molecular Medicine
Education
PhD: The Ohio State University
MD: The Ohio State University
Tumors (like graduate students) are very much a product of their environment.  As a tumor learns to grow and to spread to distant parts of the body, the cancer cells acquire behaviors that manipulate the "normal" cells that surround them.  These tumor-host interactions might render an anti-tumor immune reaction impotent, stimulate cells to produce factors that drive tumor growth, or allow a disseminated tumor cell to survive and ultimately grow in a distant, otherwise hostile environment.  Many of these interactions are critical for survival of tumor cells and represent vulnerable and targetable pathways.
Led by a physician-scientist who specializes in treating childhood cancers, our laboratory focuses on identifying tumor-host interactions that drive metastasis in pediatric solid tumors.  We want to figure out how tumors spread to and grow in specific organs. Our work in osteosarcoma has demonstrated that IL-6 and IL-8 play critical roles in the tumor-lung interactions that facilitate lung metastasis. We have shown that targeting these pathways with drugs might prove useful in preventing or even treating metastatic disease.  Primary areas of research in our lab currently include: 1) generating the pre-clinical data that confirms the general validity of these targets and moves these microenvironment-targeted agents toward clinical trials, 2) elucidating the specific inter- and intra-cellular signaling pathways that drive tissue tropism and metastasis in pediatric solid tumors, and 3) describing ways in which heterogeneous populations of tumor cells cooperate to produce behaviors that facilitate malignancy. 
We have developed close relationships with our pediatric and veterinary clinicians and see great potential in accelerating the development of novel therapeutics through coordinated investigation in dogs and other animals and in children suffering from osteosarcoma.  Our clinical development infrastructure heavily leverages our relationships with these colleagues.
People Filters: